LORI MEYERS and MILENA O'HARA have experience handling thousands of surrogacy and egg donor matters since 1997, involving a variety of genetic arrangements, agencies and medical facilities. Today's technology has advanced to an extremely high level, with success rates higher and more encouraging than ever. Our expertise with respect to the intricate nature of in vitro fertilization, artificial insemination, donor egg and sperm, and embryo adoption technologies has been relied upon by countless couples to understand their legal rights and obligation as medical procedures begin. A major factor in the success of reproductive law arrangements is a strong legal contract outlining these legal rights so that all parties can rely on each others' commitments and parental rights may be finalized well in advance of the birth of a child. It is important to us that all parties feel positive about the agreements they sign and the babies they are working hard to create.
LORI S. MEYERS is a California attorney with over two decades of experience in third party reproductive law. Lori first researched the area of surrogacy and reproductive law for a close friend in 1995 and never left the field. She believes in maintaining close contact throughout the process of the arrangement, and works hard to build relationships with her clients so that all legal aspects are completed with confidence. Lori has built a strong reputation for creating open, trusting relationships with her clients. Lori is a Member of The Academy of Adoption and Assisted Reproduction Attorneys (AAAA) and The Academy of California Adoption Lawyers and the Academy of California Family Formation Lawyers (ACAL/ACFFL), credentialed organizations dedicated to the competent and ethical practice of adoption and assisted reproduction law. It advocates for laws and policies to protect the best interests of children, the legal status of families formed through adoption and assisted reproduction, and the rights of all interested parties.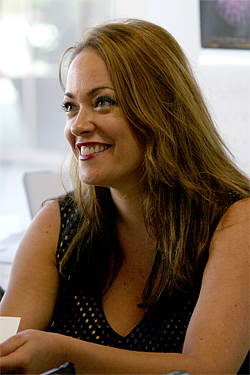 MILENA D. O'HARA is a California attorney who joined Lori on surrogacy and egg donation arrangements in 1997. Milena feels that organized planning and structure is the basis for a stress-free arrangement. Milena feels strongly in securing every legal right for her clients, while respecting the non-adversarial nature of these relationships. Milena is a member of The Academy of California Adoption Lawyers and the Academy of California Family Formation Lawyers (ACAL/ACFFL), an invitational society of family formation law attorneys whose membership is limited to those licensed California attorneys with superior adoption and assisted reproduction expertise whose practices are of the highest standards of ethics and professional competence. Milena has extensive experience working with international clients, and speaks fluent French.